Hair Stylists and Technicians
Gary Bullock SRSH
Creative director and salon owner.
Specialising in precision cutting, bleaching and colour theory.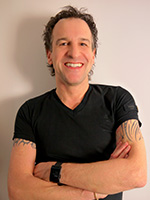 Having been in the hairdressing industry since the age of 14 when I started my career as a Saturday boy, I progressed through an apprenticeship and a number of hairdressing competition wins, finally gaining my "City and Guilds" diploma.
Since then I have worked in some of the top hair salons in the county and I have received extensive training in London from some of the industry's top hair professionals.
I am a State Registered Senior Hairdresser, number 938468, and have been granted membership to one of the most prestigious clubs in the hairdressing world, "The Fellowship for British Hairdressers", giving our hair salon its much sought after "Gold Star".
Sammi Costall
Salon manager and highlight specialist.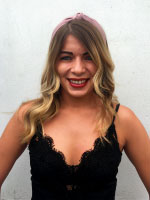 I have been a part of the Gorgeous Hair team since day one and have been very lucky to grow with the salon. I started off as just the Saturday girl sweeping hair and doing shampoos and have now progressed to do my NVQ level two and three, working on the salon floor day to day.
The salon is a very unique place to work as you are always learning and improving from the other stylists. We also have the opportunity of being involved in courses and seminars to keep us constantly updated with the latest styles and trends.
At Gorgeous Hair we truly care about the client and their needs and that's the reason why I love working here so much. It is very rare nowadays to be working in an environment that makes you feel comfortable and happy and I hope that the clients that decide to come with us feel the same.
Jade Dadge
Senior stylist. Balayage specialist and deputy salon manager.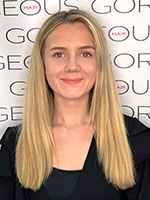 I always had an interest in hairdressing as a young girl and now, being part of the Gorgeous-hair team for the past couple of years, I have made my dream become reality and will soon be working towards my NVQ Level 3. I have great attention to detail with fast learning skills giving me the ability to have clients leave the salon with a look they desire.
I love all aspects of hairdressing especially creating freehand balayage which I am very passionate about as this technique leaves each client with an individual colour and style.
I look forward to colouring and styling your hair in the future making you feel gorgeous.
Darren Dodd
Senior stylist. In-depth consultations and short hair specialist.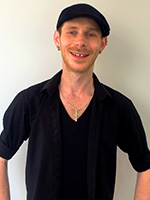 I have been in hairdressing since 2006, achieving my NVQ level 2 in 2009, and have since completed my NVQ level 3.
Being a hairdresser really is a dream career for me. It's something that's ever changing and constantly evolving and no day is ever the same. For me, a good day as a hairdresser is better than any night out.
Apart from working with all kinds of people, being able to change the way that a client can see themselves or even just adding a bounce to their day gives instant job satisfaction. Whether you would like your hair to have a subtle whisper of colour or a bold dramatic shout out, my intent is to achieve this and then some whilst also helping you to have hassle free, healthy hair.
Keep it easy, keep it Gorgeous, keep it you!
Grace Evans
Senior stylist. Balayage specialist.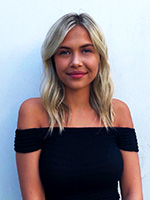 Having worked in the salon from the age of 14 I can truly say that Gorgeous Hair is a salon like no other. I am very proud to say that I work here, and I wake up every day eager, ready to go and start my day doing something I absolutely love.
Hairdressing is my passion and it brings me the greatest sense of achievement knowing that my clients are delighted with their hair and feel great about themselves. My greatest pleasure in my job is creative colouring; drastically changing how someone sees themselves for the better and the satisfaction in knowing I have made someone feel more confident in themself. I also love working with, and styling, long hair as I enjoy the challenge of adding some individuality and interest to long hair, especially when it comes to styling, because I love curling and waving the hair to help accentuate the haircut that I have just created.
I believe every person should be able to have a gorgeous hair day, every day. I want every client of mine to leave the salon feeling their best after being relaxed and pampered.
Alice Jameson
Stylist. Balayage specialist.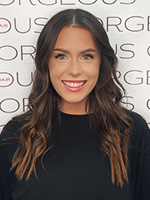 I have always had an interest in hair and beauty from a very young age but was never sure what I wanted to do as a job. After taking a gap year, and talking to friends and family who are hairdressers, I decided that hairdressing is definitely the right career for me.
I have completed my NVQ Level 2 and I love working in the busy salon environment, working with clients to achieve their desired look and learning a skill that I will carry with me for life. I love having the opportunity to make people feel great about themselves every day.
Suki Wickens-Shaw
Stylist. Hair up specialist.
After completing my work experience in hairdressing and loving every minute of it, it didn't take me long to release I had a passion for the industry. I loved the feeling of accomplishing new styles and adding them to my growing list of skills. I was excited to begin my apprenticeship and to start something completely new.
Whilst training in a busy salon I loved the busy salon atmosphere and the buzz from completing different desired looks. Working as an apprentice has excelled my skills in communication and I am passionate about balayage, hair-ups, creative colours, vivid colours and making people feel amazing about their hair. I have recently finished my NVQ level 2 achieving a distinction and I am very eager to continue growing my skill set and build up my clientele. For me it's all about understanding and working with my clients to ensure they leave the salon with their dream hair.
Gorgeous Hair is perfect for me and I am thrilled to be a part of this wonderful team continuing to expand my knowledge and growing in myself.
Belle Wright
Graduate Stylist.
I started working in a hair salon at the age of 15 as a Saturday girl and as soon as I finished school I started working full time. I have always had a big interest in hairdressing since I was young and I can't wait to start my NVQ level 2.
I have a positive attitude, I am a hard worker and I look forward to working in a busy and fun environment. I am so excited to join Gorgeous-hair and become qualified, and I can't wait to make clients' gorgeous and feel better about themselves. I am really looking forward to starting my apprenticeship.
---
Would you like to join our team? We are recruiting.